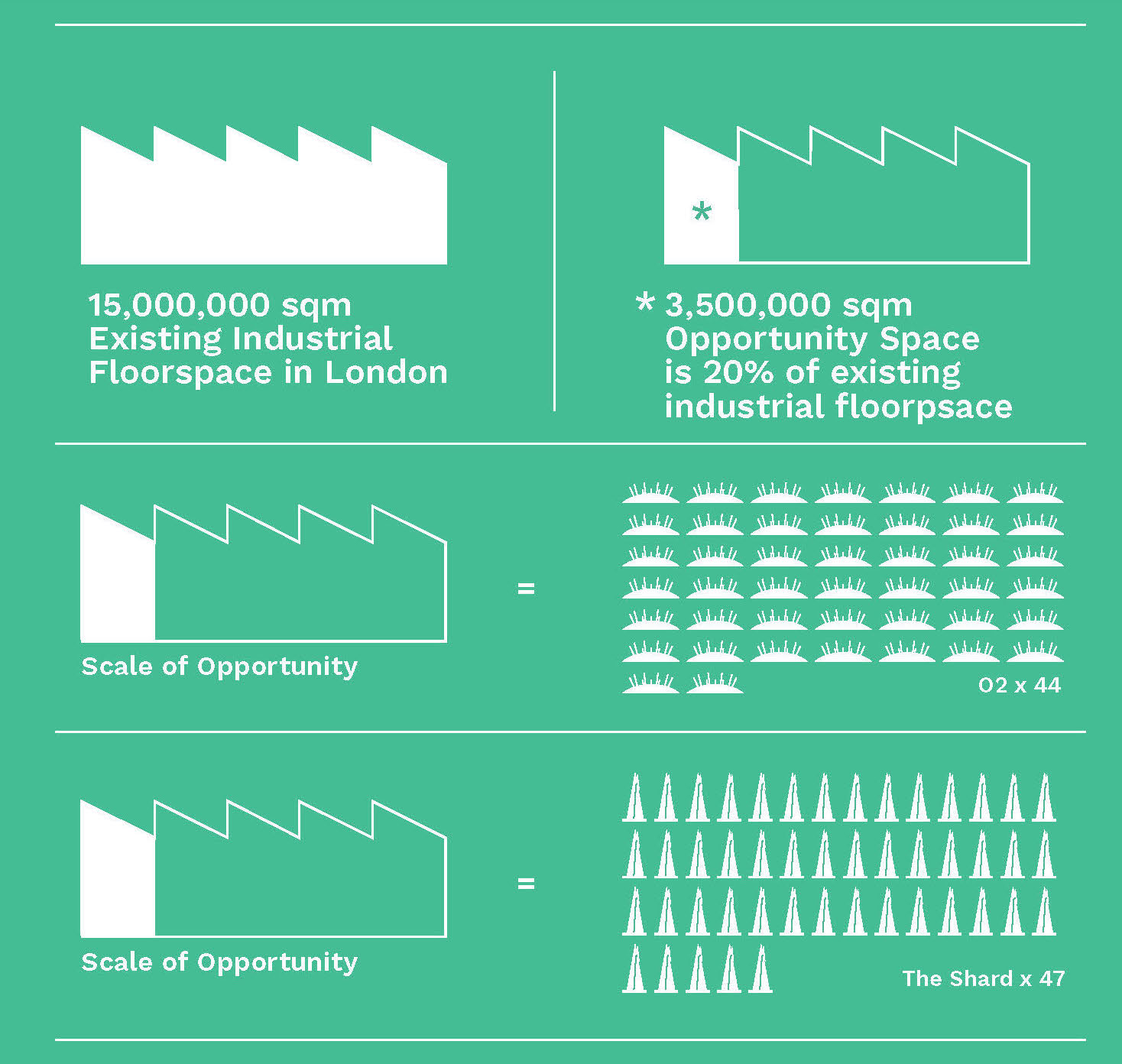 Places that Work
London needs to accommodate a growing population, but also provide space for its diverse economy to flourish. But the capital's portfolio of flexible employment and industrial spaces is being eroded by rapid redevelopment, at a time when demand for such space is growing.
Places that Work sets out the scale of the challenge and calls for a new approach to delivering schemes that co-locate light industrial and other productive commercial space with homes. This 'New London Mix' has the potential to provide many millions of square metres of new employment space in London's key areas of change, together with new housing. Despite being already viable in many parts of London, there are some persistent institutional barriers that prevent the New London Mix from progressing at scale. Places that Work describes the policy changes and financial and institutional shifts required to deliver the next generation of mixed use development in London and build a more inclusive, resilient and successful city.
This project has been generously supported by Home Group, Royal Docks Team and LEAP.
New London Mix : Condition 1 - Urban block adjacent to railway infrastructure
Imagine a neighbourhood next to a railway or other large scale infrastructure. A yard along the railway gives access to HGVs and other vehicles servicing a range of larger manufacturing or distribution units, whose offices or showrooms front a street. The housing above have large courtyards on top of the industrial unit. The surrounding streets have a mix of buildings types, old and new - some existing buildings offering affordable studios, whereas others are a mix of residential and active ground floor uses. An industrial estate protected as SIL or LSIS is located at the rear.
New London Mix example activities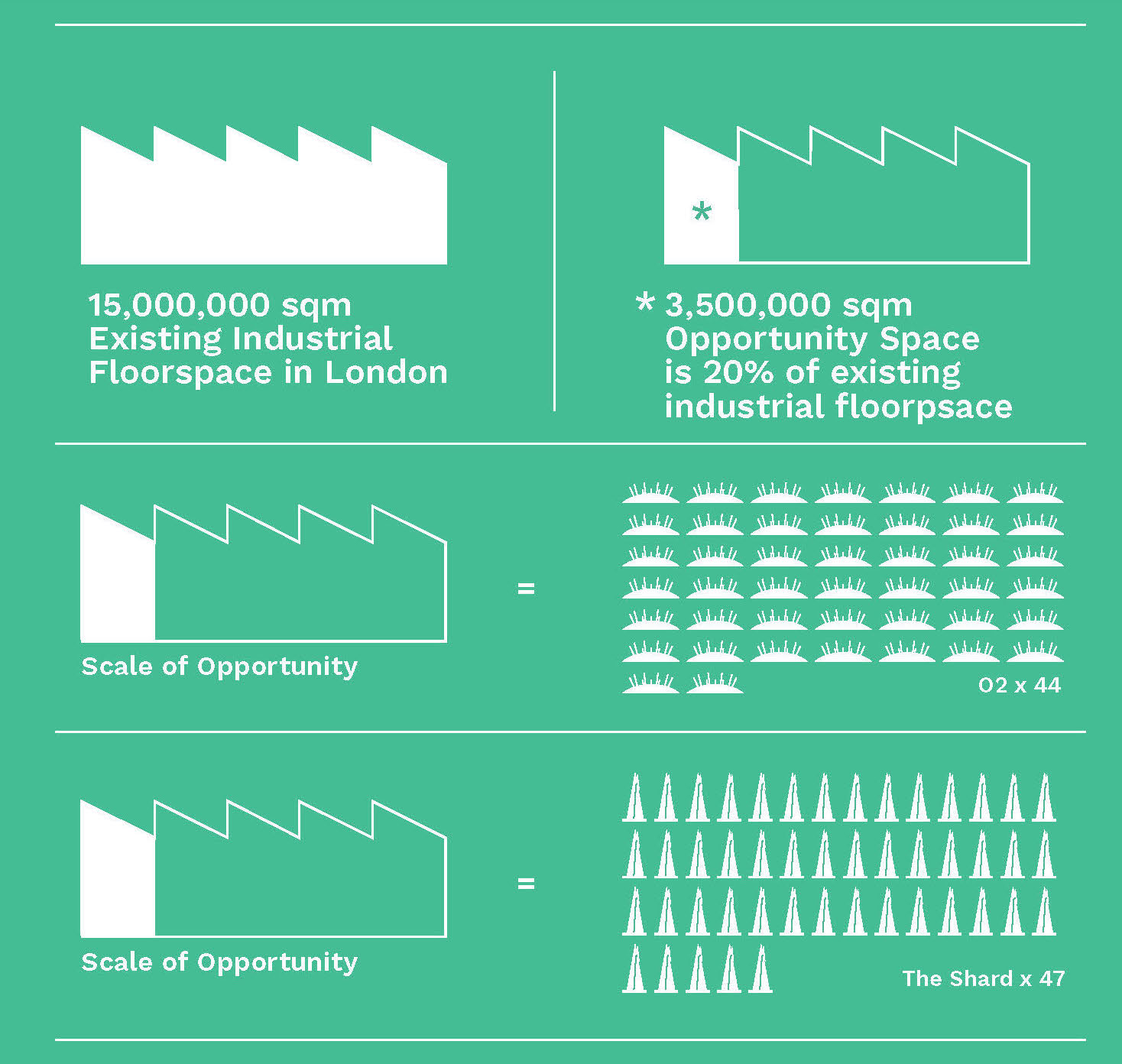 The scale of opportunity within the New London Mix
On the supply side, we estimate that in London's key areas of change as described above there is potential to deliver 3.2 million sq metres of commercial space within the New London Mix. This is the equivalent of 12% of London's current industrial land, or 20% of the estimated existing comparable floorspace.
New London Mix : Condition 2 - Town centre infill behind high street
Imagine a development site on the edge of a town centre, behind a traditional high road with historic buildings. A new mixed use block has maisonettes under apartments, wrapping around a car park and with a mix of enterprise spaces to the rear. These front on a new 'enterprise mews'; the units could have mezzanines making them suitable for a range of activities, including light industrial or craft makers who sell from the premises. A bar might be allowed too. Existing businesses on the high road, whether retail units, showrooms or car repair, have access to a yard which is shared with the units on the enterprise mews.
Five propositions for change
We have developed five broad initiatives which taken together would provide a resilient approach to plan, fund and build thousands of New London Mix projects.